Proving Their Metal: The Art Of Roger Berry And Patrick Daniel
Two of the talented metal artists of the North Delta are Roger Berry and Patrick Daniel. Their work has become an important part of the Clarksburg and Walnut Grove landscape.
Roger Berry
Roger Berry's metal sculptures often utilize circles, ovals, spheres, and arcs to form distinctive and intricate shapes. Although he has used a similar geometry in his art for thirty years, he feels that he has not exhausted his creativity.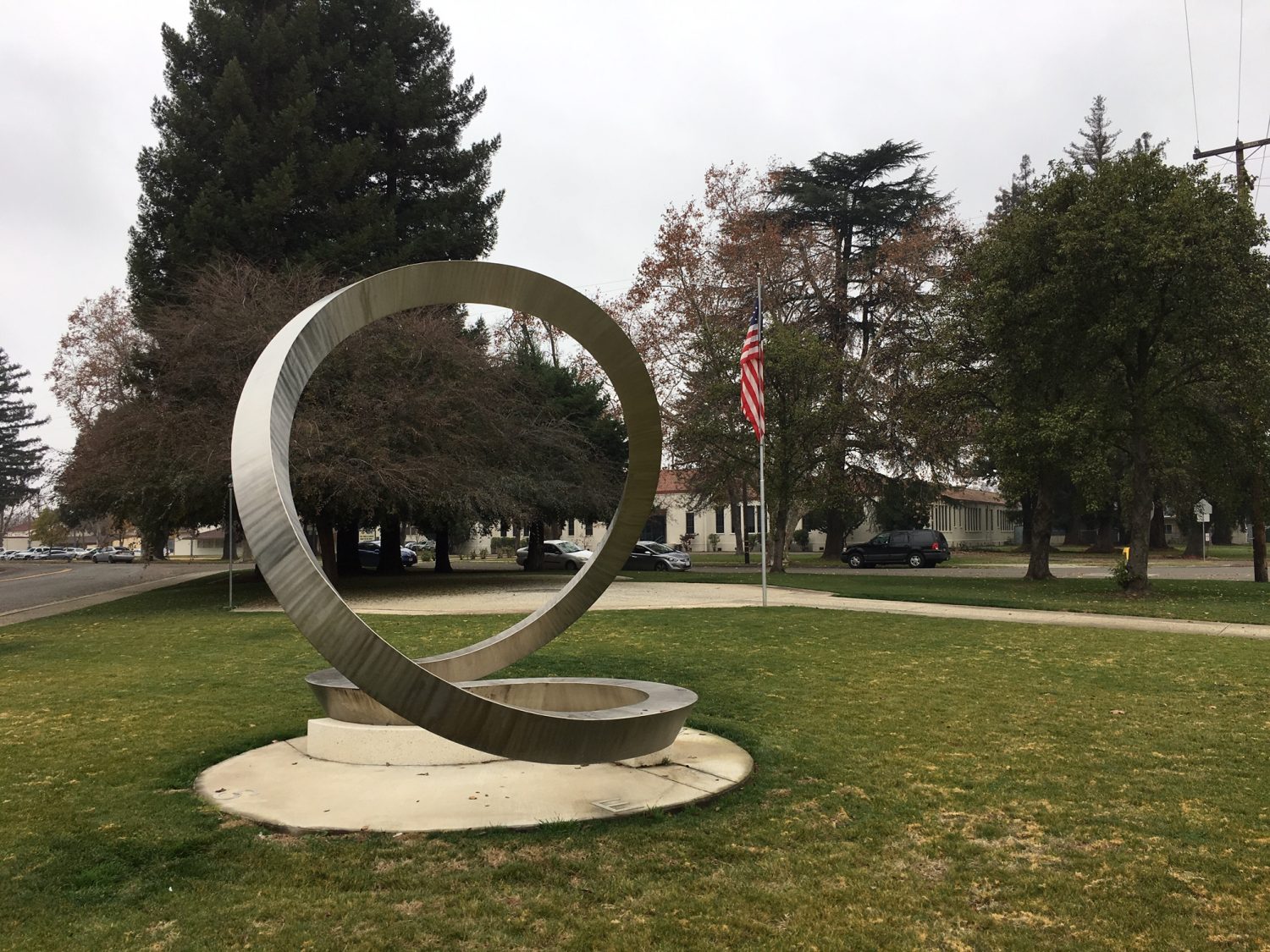 He began with a different type of sculpture – soapbox racers – as a boy growing up in Sacramento's Arden neighborhood. After graduating from the University of the Pacific, he moved to San Francisco, initially to become an architect, but then shifted into art, particularly large-scale works.
Later, Berry looked for spaces in the Delta because he enjoyed traveling through the region. He picked a 20-acre Clarksburg vineyard because he loved the barn that is now his workshop. To his surprise, he found farming made him a better sculptor by improving his patience and observation skills.
His sculpture designs are initially developed on his computer, which has allowed him to produce more complex ideas, but fabrication often requires human judgment and agility. He works with his employees to first create a model and then the larger-scale version. He has approximately 40 publicly commissioned pieces, including one located at the corner of Netherlands Avenue and School Street in Clarksburg, and hundreds of small pieces. While Berry does not have a favorite sculpture, the Clarksburg community certainly has a favorite, one that they see every day.
Patrick Daniel
The Walnut Grove Iron Works, located in the historic Imperial Theater, is bursting with art. The grounds feature numerous iron sculptures, ranging from gates and railings to garden art. After passing the old ticket window, you enter the former lobby and theater, with the balcony overhead, which now has retail gallery and workshop spaces.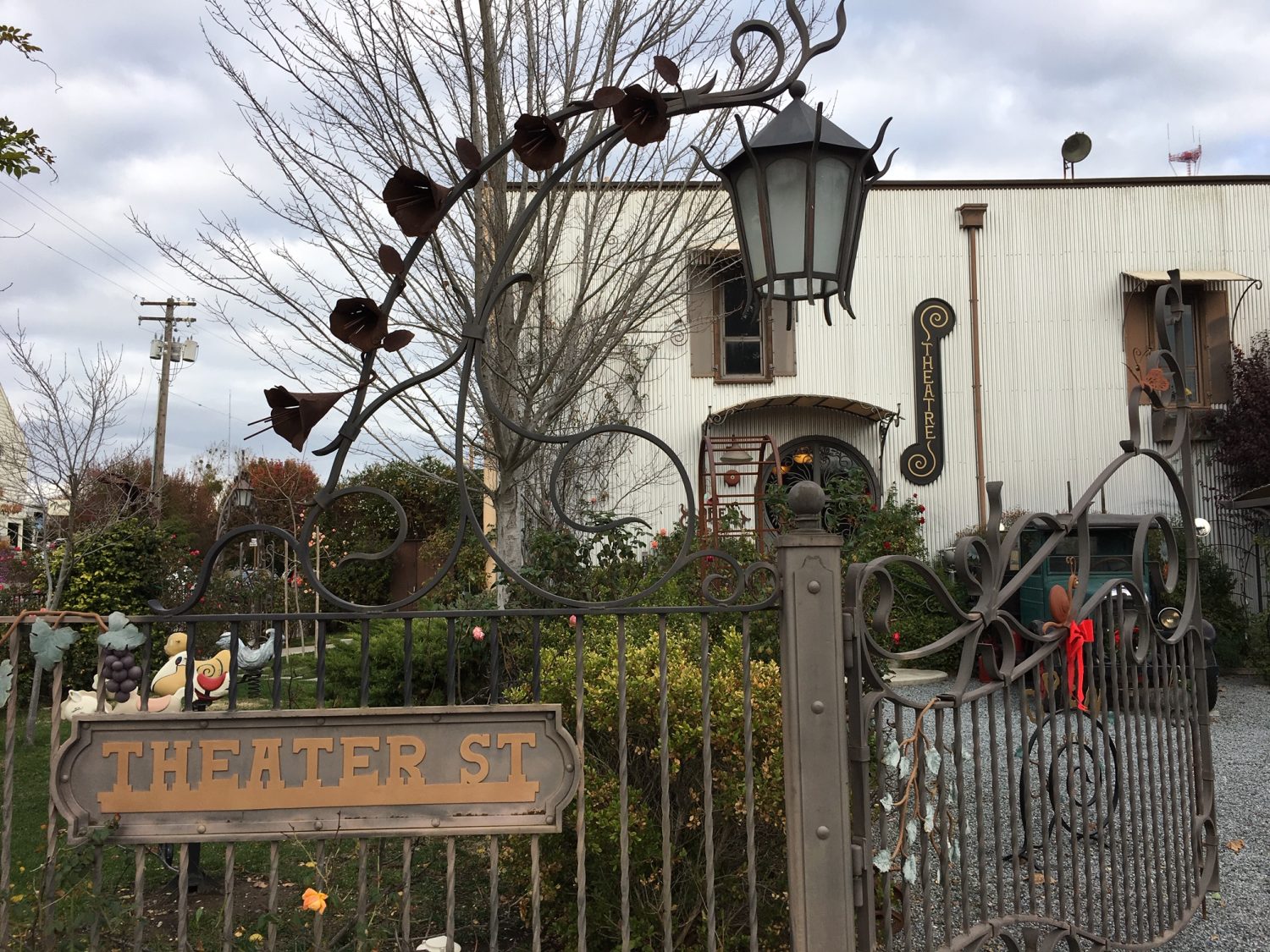 The iron works is a family affair: father Patrick Daniel, mother Kathleen, and son Jason. Patrick took an interest in metal work when taking shop classes in high school. He started as a trainee at a sheet metal shop in the Bay Area and eventually went out on his own portable welding and fabrication in Sacramento County. He found his calling as a modern-day blacksmith, blending metal work and art, which allowed him to be at home closer to his family. Jason learned by watching his dad and followed Patrick's footsteps into the field.
Patrick moved his shop from Folsom to Walnut Grove when he needed more space. Walnut Grove is centrally located for his clients, which tend to come from Sacramento and the Bay Area. He has spent 19 years in the community, with 14 years in his current building. Through his hard work, the Walnut Grove Iron Works has not only become a thriving business in Walnut Grove's commercial core but given new life for a local landmark and provided the community with an indoor and outdoor gallery. He has recently purchased the property behind him for future expansion.
Looking for Delta artisans and galleries to discover on your next trip into the Delta? Explore the art gallery listings!